Dates: 2.06 – 6.06.2021
Surftown, Stroomi Beach, Tallinn
Would you like to take your kiteboarding skills and turn them into teaching competencies? In this course, your IKO Certified Assistant Trainer will show you how to assist as a kiteboarding Assistant Instructor under the supervision of an Instructor Level 2 (or higher). Your training will be divided into 3 parts: evaluation and improvement of your knowledge and riding skills, theoretical lessons and practical teaching situation. Your Assistant Trainer will help you uncover how an IKO affiliated Kite Center works thereby making you knowledgeable on how to: prepare, use and manage equipment properly; follow the fundamental safety principles; and much more.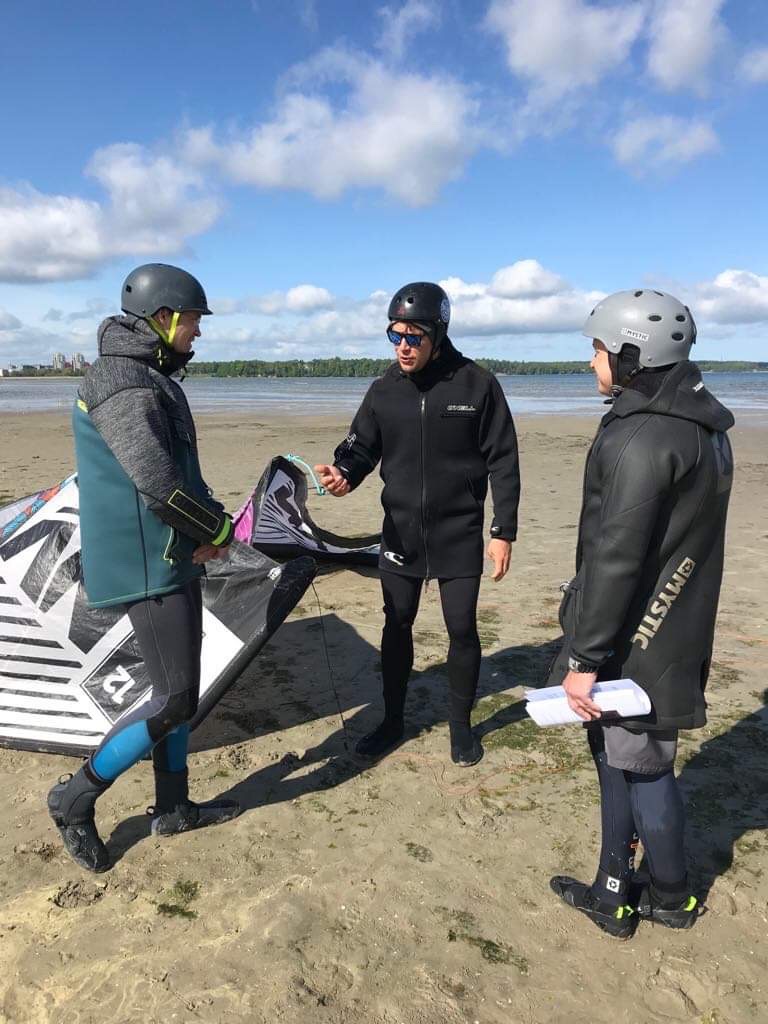 Duration and completion of the training
You can complete this training in a minimun of 5 days. Your trainer will evaluate your skills and verify if you meet the criteria at the end of your training. If you pass, your trainer will certify you as an IKO Assistant Instructor and you will be able to download your diploma online.
Prerequisites
Be at least 16 years old (candidates under 18 years old must obtain parental consent),

Be certified as an IKO Member Level 3N or have an equivalent level. To access the ITC, you have to demonstrate the requested skills during the AITC-Plus. To make sure your riding skills can be evaluated during the AITC-Plus, you can bring a video of you demonstrating these requested skills. This in case there is not enough wind during the course to perform the riding test.

Must be able to read and write
Worldwide qualifications and benefits
Access to IKO Instructor Training Coursese
Assist and supervise one Kiteboarder Level 2 and above
Assist any IKO Instructor/independent riders in launching/landing procedures
Assist IKO Instructors Level 2 and above in safety, circulation, organization and equipment setting
Work at IKO affiliated Kite centers
Manage the safety and organization of the spot
Manage the organization of equipment and its necessary maintenance
Manage rental for independent riders (equipment selection and set up/S.E.A. assessment)
Post personal profile information viewable on the general public website
Price: 450 eur
Bookings and info: info@surftown.ee or +372 5669 1870