When:
2020-05-14T00:00:00+03:00
2020-05-21T00:00:00+03:00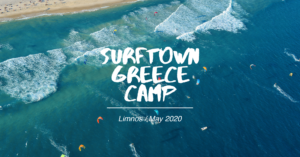 Read more about the camp from our TRAVEL MEMO.
It is said that Limnos (also Lemnos) is Europe's best kept secret, when it comes to kite spots and we are going to unwrap it for you in 14-20 of May 2020. We will be kiting in turquoise blue sea, Keros bay, which is easy and good spot for every kiteboarder.
The common wind direction is North to North East and the average wind speed in May is 5-7 m/s – mostly side onshore. The wind starts during the late morning and stays until 3pm and then it gets lighter. 
In front of our spot, the flat and shallow water area is huge, it is mainly knee to waist high. This spot is ideal for both – beginners and freestylers.
We choose beginner friendly spots, if you are new to kitesurfing, we are welcoming you in the camp. Book your course now, so we can plan it in advance and bring the gear for you.